The latest Delta Vacations deal, which allows you to redeem Delta miles at 2x, has been extended until September 6. I booked a flight from New York and 5 nights at the famed Hyatt Zilara Cancun for 109,000 Delta miles and $1.93 in taxes. The cash cost is $2181.93.
I could've paid less, but I decided to splurge and bought Delta Comfort+ seats ($26 or 1,300 miles) and a cancellation insurance ($115 or 5,750 miles). I bought the insurance because I don't know yet if I'm going to keep my Citi Prestige card for another year. I think it's a good value for the peace of mind.
If I didn't need these extras, my package would cost me 102,000 miles.
After reading a bunch of rave reviews, I've been curious about Hyatt Zilara for a long time, but I would never spend my Hyatt or Chase points on an all-inclusive resort. Since Chase cut me off, these points are precious to me. With Delta miles, however — I'm at ease. 🙂
The Delta Vacations deal really gives you more bang for your buck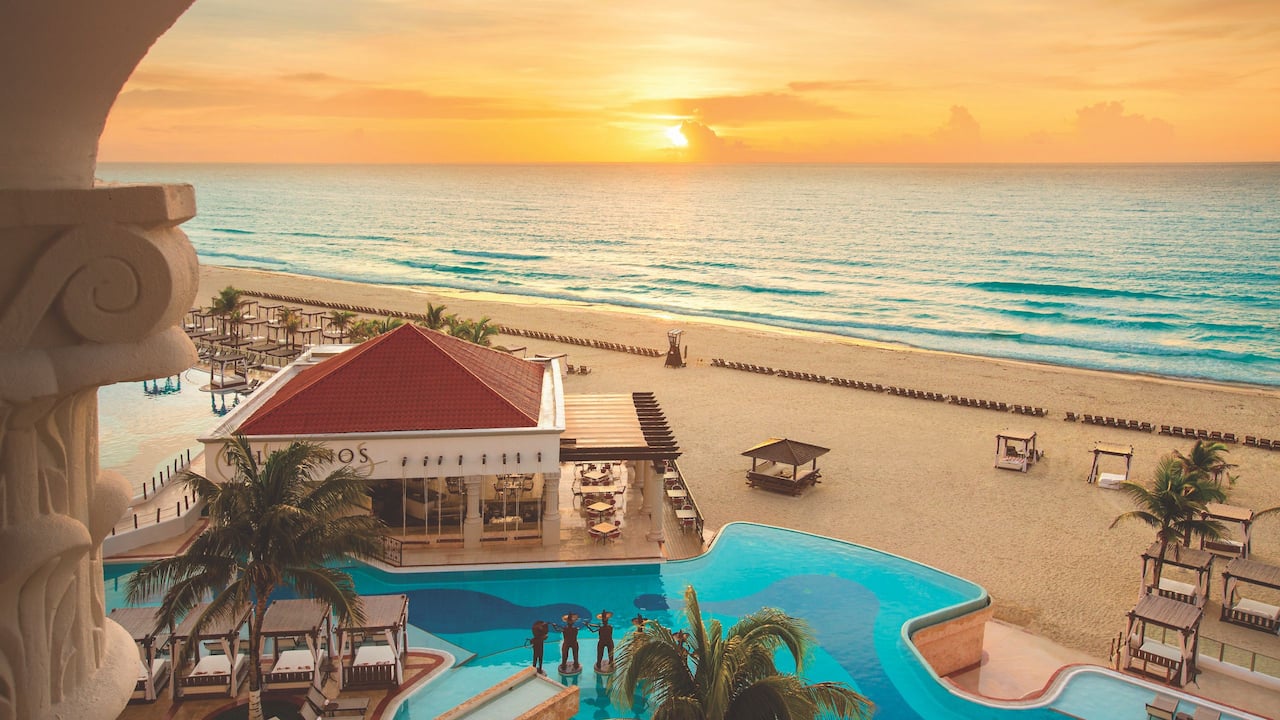 Hyatt Zilara Cancun is a highly-rated, ocean-front, 5-star adult-only all-inclusive resort in the heart of Zona Hotelera. I've yet to read a single bad review of this place. Sounds like a winner.
Booked with Hyatt points, the room at Zilara costs 25,000 points per night, so a 5-night escape at this resort would cost you 125,000 super-valuable Hyatt points. A Chase Hyatt credit card bonus will get you 2 nights. I don't know how you value Delta miles, but you can't possibly value them higher than Hyatt points. To me this Delta Vacations deal is a way better value!
For one thing, you're getting more than just a room. You're getting a round-trip flight, too, plus:
Free round-trip transfers 
1,000 Hyatt points per night
$225 in tour and resort coupons (this one is more of a gimmick)
From what I see, though, the Hyatt points promo is going to expire by the end of 2019. When I checked January 2020, I didn't see the bonus. Also, note that the price below is per person for 2 people in the room, while in the previous screenshot, it's for one person.
I value the first 2 benefits minimum at $150. If you're curious about that $225 credit, here is the breakout.
Tour Credit
Receive a $25.00 USD credit per room, pre stay toward the purchase of an excursion through TRAFICTOURS. Upon arrival at your hotel visit your TRAFICTOURS Destination Expert and present this document to utilize your $25.00 USD excursion credit. Credit is only valid when tour is booked with the Destination Expert within 24-hours of arrival. Restrictions apply to select tours, a minimum amount of $75 is required to receive the $25 discount and it is not combinable with other promotions. Valid per room, has no cash value and is subject to change without notice.

$200 Resort Coupons
Receive $200 in Resort Coupons per room per stay. The coupons include – $50 to be used towards room up-grade, $40 towards Romantic Dinner on the beach, $30 in Spa Treatments or 50/80 minute Massage, $20 in Chef's Plate, $20 in Beach Cabana Rental, $20 bottle of wine (over $100USD purchase), and $20 in bottle of Mezcal or Tequila (over $100USD purchase). Additional information and restrictions will be provided at check-in. Offer valid for new reservations only.
Hyatt Ziva Cancun is available. too
Ziva Cancun is Zilara's family friendly sister resort. If you must bring your kids, it's going to cost you a bit more. My search for 2 adults and a 5-year-old kid for the same dates in December showed 177,000 miles.
Otherwise, you can visit and dine at Ziva while staying at Zilara, but you must get a letter from the front desk.
Let's recap
The Delta Vacations deal lets you book 5 nights at the famed Hyatt Zilara Cancun with a flight from NYC for ~100,000 Delta miles for one person or ~120,000 miles for two. You might want to play with the dates and stay duration in order to try to find better rates if you're flexible. YMMV depending on where you're flying from.
If your stay is in 2019 you will also get 1,000 Hyatt points per night in addition to a free round-trip flight and ground transportation. In my opinion, this is much better than 25,000 Hyatt miles per night.
If you want to take advantage of this awesome offer, don't forget to book by September 6.
Not interested in Hyatt Zilara? Check some other Delta Vacations ideas in this post from Frequent Miler.
Have you been to Hyatt Zilara Cancun? Please share your thoughts and experiences.